"I Had The Time Of My Life"
This free script provided by
Website Abstraction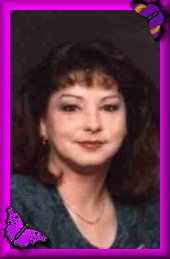 Lynn Hunter
I show on a very limited basis, I became
sick three years ago, with a uncurable
disabling disease, that has caused much pain
in my life. If you wish to contact me about
a possible breeding, please do so. I plan
on breeding on a very limited basis. All
pets are sold on a spay/neuter contract,
and a health guarantee.
Spicelynn@yahoo.com
I hope you enjoy my web site. I raise and
show AKC registered Chihuahuas in
both Long & Smooth Coats. I do my best to
breed to the AKC Standard for type, temperament
and size. Quality is always my #1 concern.
Puppies available occasionally to approved homes only.





This Chihuahua Show Dog Webring site
is owned by
Spice Chihuahuas





Previous | Next | Next 5 | Random | List

Want to join the ring?

This Show Dogs Toy Group site owned by
Lynn Hunter




|

|

|


Prev | Next | Random | Next5
Want to join the ring?



This page has been visited: